In 2010, my mother had made a trip to visit us in Houston for Christmas. We took her to midnight mass, and for some reason my sister and I laughed our heads off. We were there in a packed church trying to be respectful and for some reason I couldn't stop laughing. My wife handed me a chewing gum, hoping I would relax.
Click here to read more
I inserted the chewing gum and started chewing. It was really a great idea because it distracted me enough – until I felt something weird in my mouth. I realized that my molar cap had just come off and I thought I swallowed it…not a good feeling. Suddenly the laughter was the last thing on my mind.
Not a good way to spend Christmas! Luckily I didn't swallow it, but I had to make an emergency visit to the dentist, asking him to rush me on Boxing Day to get the thing glued back together.
We all know that the sun rises and sets, days turn into weeks, weeks turn into months, and every three months we see a change of season. And, since that Christmas Eve, every three months without fail, I've been to the dentist for a scheduled cleaning and check-up.
Somehow we never question the process of booking another appointment when we walk out of the dentist's office, so why have so many of our colleagues (and maybe even you) having trouble arranging the next scheduled service for your customer's vehicle?
The same principles apply to cars as to your teeth.
Frequent visits reduce unnecessary expense for items left unattended;
Detecting issues early means you can budget for unexpected issues; and
Unexpected failures usually come at the worst time.
It's not about you, it's about them
When discussing pre-scheduled appointments with clients and at seminars, I usually hear the same objection: the client will push back when you let them know you've already scheduled their next appointment. Some stores think that "we don't want the customer to feel pushed or angry if we arrange their next visit".
In reality, when you schedule the next visit, you are booking your time for their convenience. This ensures your team will be ready and their car won't have to wait for the next free slot. You have already put a placeholder in the future for them.
The Walt Disney Company sets the standard for this with its Lightning Lane service. Theme park patrons actually pay more to add the Lightning Lane option to their park visit because it speeds up their lineup time for their favorite attraction. It gives them more opportunities to enjoy the happiest place on Earth!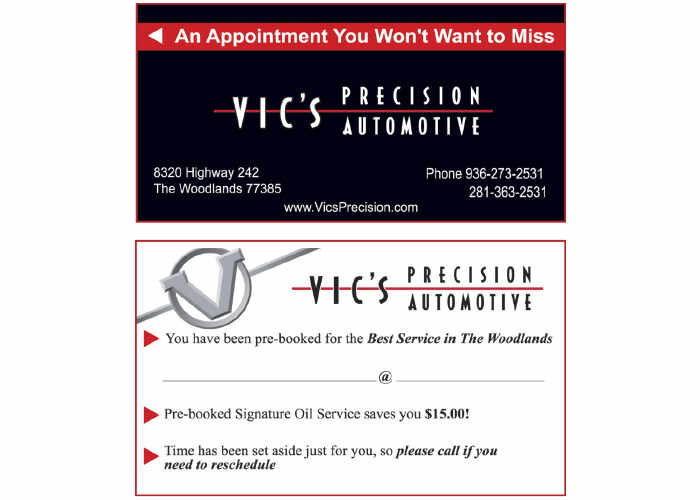 The customer does not know his schedule!
You're probably right, they don't know their schedule. But why is that stopping you from making time for their next visit? Set the date and let them know you'll confirm the week before to make sure that time still works. If so, lock the appointment. If not, reschedule it for another day in the future.
Develop a culture of planning
Some traders run from fire to fire, from feast to famine. By planning and pre-booking your time, you can plan three to four months in advance. Days with a full schedule pass quickly and, in most cases, result in happy employees and owners.
Being proactive rather than reactive translates to more hours sold and more customers served.
Set expectations
Setting the next date is a part of marketing and advertising, so keep track of the results. Having a marketing tracking spreadsheet is essential for the success of any marketing initiative to measure its success. On the spreadsheet, you will be able to see how many appointments are set and which Service Advisor has the highest percentage of customer visits at the set appointments. Track the number of customers who meet their time slot, the number of reservations and sales per appointment. Finally, track the number of hours sold.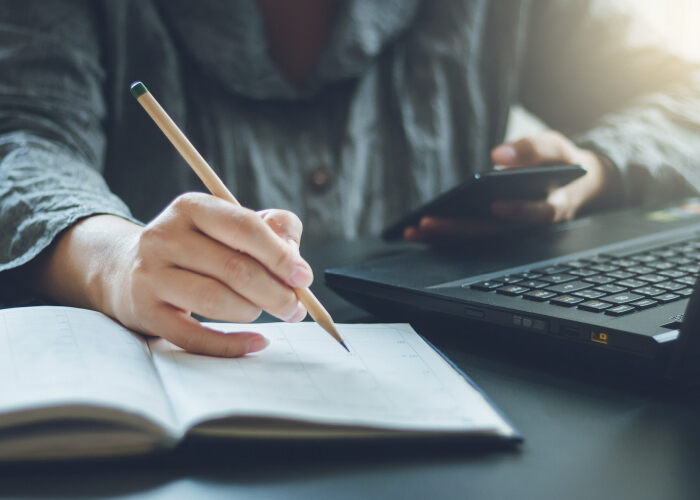 Whether you are setting up appointments for the first time, re-starting the practice, or are a veteran setting up the next service visit, take the time to familiarize all clients with the benefits of the system. through social media, your web page and digital menu boards.
have the conviction
The success of any initiative in your store depends on your belief that it will work. Unless you're 100% convinced it's right for you, wait. Your team will sense your lack of conviction and will never fully accept it. Believing that your customer and your store will benefit from booking appointments is crucial to getting them off the ground and completely off the ground!
Effective time maximization starts with scheduling the next appointment, in a simple and easy way to keep your customers happy, your store busy and your cash registers ringing. A committed customer who knows the importance of regular maintenance is great and will stay with you for years.
Have you considered working with a business coach? Or do you want a spreadsheet to track advertising? Email or call me and mention this article to set up a free 30-minute, no-obligation coaching session.